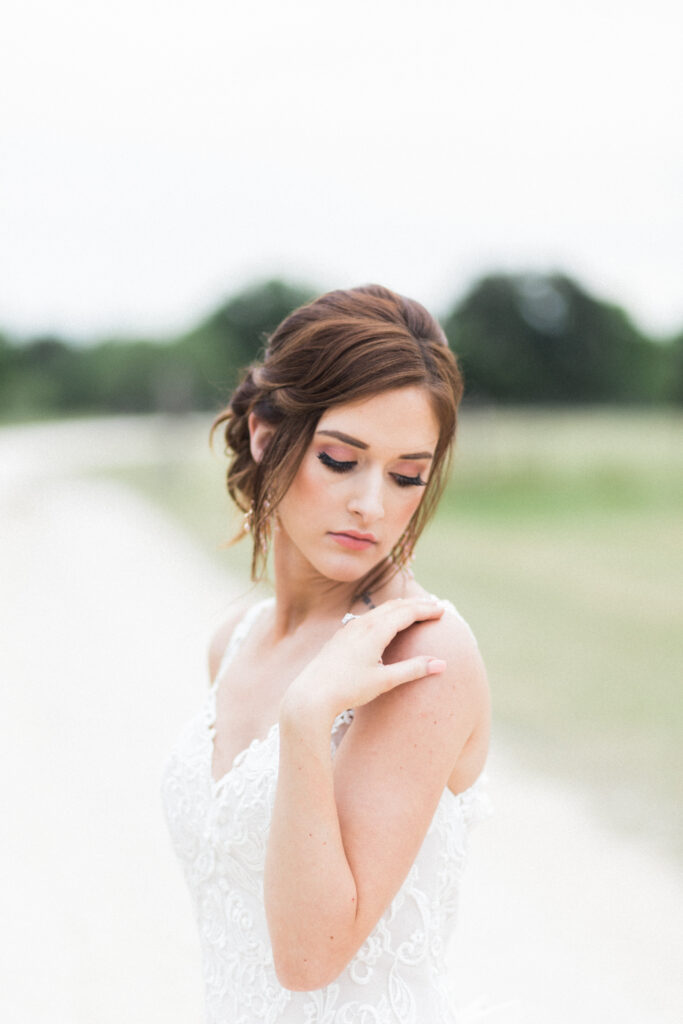 When preparing for your wedding day hair trial, the most important tip is to create a mood board of photos. This is the best way to describe your vision. It helps both you and your stylist understand your dream and bring it to life.
By sharing photos, your stylist should be able to tell you upfront whether the style is feasible for his or her skills. And ladies, please be realistic! If your hair is short or fine, achieving long or big curls is going to be an obstacle. In this situation, we recommend exploring extensions for length and volume. Highlights can also assist with adding dimension to your hair and help to achieve a fuller look.
So, start with some photos and go from there! If you have questions, don't be afraid to speak up and ask. Communication is key, especially when dealing with one of the biggest days of your life!